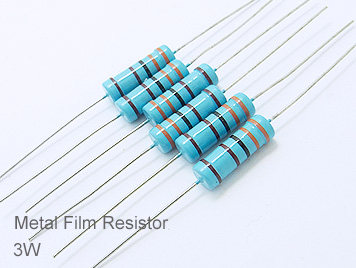 3W Metal Film Resistor Pack,127 Kinds,Each 5pcs,Total 635pcs,Sample Book.
Stock Status:33950
Minimum:1
≥1:
US $53.61
US $50.3934
≥5:
US $50.04
US $47.0376
≥10:
US $46.46
US $43.6724
Inquiry
Utsource certified used parts provide the following guarantees
1. Utsource will conduct a comprehensive inspection of the parts to remove fakes, including but not limited to appearance inspection.
2. Some parts are tested by machine.
3. Utsource certified parts can be returned and refunded unconditionally within 60 days.
【Goods resistance of sample pack】
1Ω

1.2Ω

1.5Ω

1.8Ω

2Ω

2.2Ω

2.4Ω

2.7Ω

3Ω

3.3Ω

3.6Ω

3.9Ω

4.3Ω

3.7Ω

5.1Ω

5.6Ω

6.2Ω

6.8Ω

7.5Ω

8.2Ω

9.1Ω

10Ω

12Ω

15Ω

18Ω

20Ω

22Ω

24Ω

27Ω

30Ω

33Ω

36Ω

39Ω

43Ω

37Ω

51Ω

56Ω

62Ω

68Ω

75Ω

82Ω

91Ω

100Ω

120Ω

150Ω

180Ω

200Ω

220Ω

240Ω

270Ω

300Ω

330Ω

360Ω

390Ω

430Ω

370Ω

510Ω

560Ω

620Ω

680Ω

750Ω

820Ω

910Ω

1K

1.2K

1.5K

1.8K

2K

2.2K

2.4K

2.7K

3K

3.3K

3.6K

3.9K

4.3K

3.7K

5.1K

5.6K

6.2K

6.8K

7.5K

8.2K

9.1K

10K

12K

15K

18K

20K

22K

24K

27K

30K

33K

36K

39K

43K

37K

51K

56K

62K

68K

75K

82K

91K

100K

120K

150K

180K

200K

220K

240K

270K

300K

330K

360K

390K

430K

370K

510K

560K

620K

680K

750K

820K

910K

1M