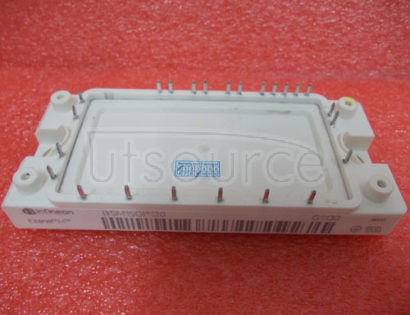 Stock Status:33950
Minimum:1
≥1:
US $32.634
US $30.67596
≥2:
US $30.4584
US $28.6309
≥5:
US $30.02328
US $28.22188
≥10:
US $29.3706
US $27.60836
≥20:
US $28.93548
US $27.19935
≥30:
US $28.71792
US $26.99484
≥50:
US $28.50036
US $26.79034
≥100:
US $28.2828
US $26.58583
≥500:
US $27.84768
US $26.17682
Inquiry
Utsource certified used parts provide the following guarantees
1. Utsource will conduct a comprehensive inspection of the parts to remove fakes, including but not limited to appearance inspection.
2. Some parts are tested by machine.
3. Utsource certified parts can be returned and refunded unconditionally within 60 days.
IGBT-Module BSM15GP120 is a high quality Insulated-gate bipolar transistor for high current applications, manufactured by EUPEC. The module has both Transistor Rectifier and Diode Rectifier along with a brake-chopper of both types to protect your expensive appliance. High quality Solid State IGBT Module is best option for inverter, converter and power supply application for electronic devices such as motor-controllers, UPS and Solar Power Converters. BSM15GP120 provides thermal protection of maximum 150° C with operating temperature ranging from -40° C to 125° C. Also, it provides protection against electrical stress, humidity, and contamination with CTI of '225'.
BSM15GP120 comprise of Transistor Inverter and Diode Inverter with DC-Collector current and forward-current of 20A at case temperature of 80° C. Following are nominal values for the module;
1- Diode Rectifier
a. Repetitive peak reverse voltage VRRM of 1600V
b. DC Forward Current per Chip Id of 15A
c. Surge Forward Current IFSM of 300 A to 230 A for voltage junction temperature varying from 25℃ to 150℃ respectively
2- Transistor Inverter
a. VCES collector-emitter voltage value of 1200 V
b. DC Collector Current IC,nom ranging 15A to 35 A with case temperature varying 80℃ to 25℃ respectively
c. Total Power dissipation of 180 Watt
3- Diode Inverter
a. DC forward Current IF of 15 A @ Tc of 80℃
b. Peak reverse recovery current IRM has typical value of 25 A at 600V
4- Module Isolation
a. For insulation test voltage at 50 Hz frequency NTC connected to base plate for 1min, peak voltage achieved is 2.5kV
Common usage of BSM15GP120 is in high current Motor-controllers, Hybrid Power Inverters and also used as protection modules for the circuits with low-saturation voltage i.e. for high speed switching. Following is the example of use of BSM15GP120 in 3P Motor Driver Circuit;