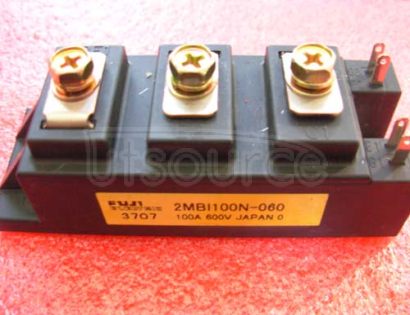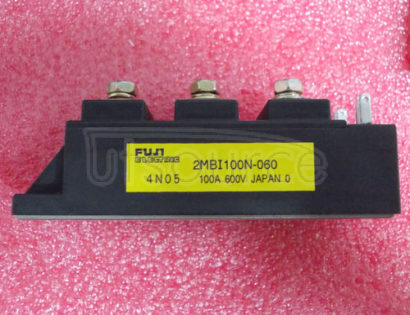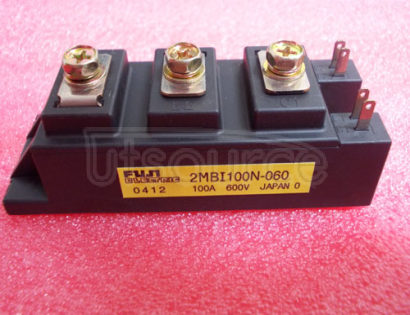 2MBI100N-060
Utsource certified used parts
Circular Connector; Body Material:Aluminum Alloy; Series:MS3116; Number of Contacts:16; Connector Shell Size:20; Connecting Termination:Solder; Circular Shell Style:Straight Plug; Circular Contact Gender:Pin
Stock Status:188491
Minimum:1
≥1:
US $29.73
US $27.9462
≥5:
US $28.68
US $26.9592
≥10:
US $27.615
US $25.9581
Inquiry
Utsource certified used parts provide the following guarantees
1. Utsource will conduct a comprehensive inspection of the parts to remove fakes, including but not limited to appearance inspection.
2. Some parts are tested by machine.
3. Utsource certified parts can be returned and refunded unconditionally within 60 days.
Features
● Square RBSOA
● Low Saturation Voltage
● Less Total Power Dissipation
● Improved FWD Characteristic
● Minimized Internal Stray Inductance
● Overcurrent Limiting Function (~3 Times Rated Current)
Applications
● High Power Switching
● A.C. Motor Controls
● D.C. Motor Controls
● Uninterruptible Power Supply
N-Series IGBT designed and manufactured by Fuji Electronics, 2MBI100N-060 is the IGBT Module designed for High Speed Switching. Designed for 600V/100A operation the module is 2-in-1 package with basic circuit schematics laid out as current control circuit. Maximum Power Dissipation of the module is 400W with maximum operating temperature of 150°C. Isolation Voltage capacity of 2500V for 60sec helps the safe operation of the module for the protection of equipment.
Following are Electrical Characteristics of the module;
● Collector Emitter Voltage VCES rating is 600V
● Gate-Emitter Voltage VCES is +/-20V
● Collector Current IC is 100A with pulse capacity of 200A for 1milli second
● Saturation Voltage for Collector-Emitter VCE is 2.8V maximum for Gate-Emitter Voltage of 15V and Collector Current of
100A.
Two Gates in a single package with the weight of 180gram makes it ideal for installation in Inverters for Motor drives, AC and DC servo drive amplifiers. This module is also used in UPS (Uninterruptable Power Supply) due to its high speed switching capability. It is also used in Welding machines and circuits drawing high values of current. Module has Turn-on time of 1.2 micro seconds and turn-off time of 0.6 micro seconds at max with typical values of 0.6 and 0.2 micro second respectively.