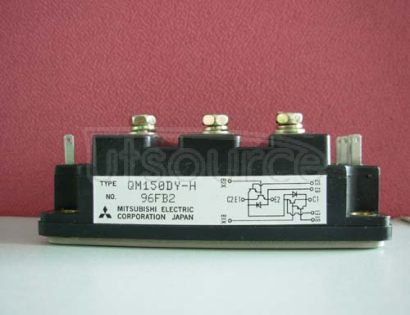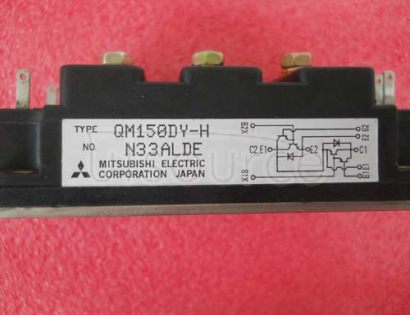 QM150DY-H
Utsource certified used parts
HIGH POWER SWITCHING USE INSULATED TYPE
Stock Status:191487
Minimum:1
≥1:
US $18.1188
US $17.03167
≥5:
US $17.6155
US $16.55857
≥10:
US $16.6089
US $15.61237
≥20:
US $16.1056
US $15.13926
≥50:
US $15.6023
US $14.66616
≥100:
US $15.099
US $14.19306
≥200:
US $14.5957
US $13.71996
≥500:
US $14.29372
US $13.4361
≥1000:
US $14.0924
US $13.24686
Inquiry
Utsource certified used parts provide the following guarantees
1. Utsource will conduct a comprehensive inspection of the parts to remove fakes, including but not limited to appearance inspection.
2. Some parts are tested by machine.
3. Utsource certified parts can be returned and refunded unconditionally within 60 days.
Introduce this module:
The QM150DY-H is high power transistor module. This is developed by Mitsubishi Electric company and is of very high efficiency. It serves all the field of electronic engineering where high performance and efficiency is a must and you cannot compromise on these parameters.
At the same time it also provides excellent insulation of internal components that there is no chance of shorting of them, even you use them in harsh environment.
Some Core parameters of the module
● Collector-emitter voltage: 600V
● Collector-emitter voltage 600V
● Collector-base voltage: 600V
● Emitter-base voltage: 7V
● Collector Current: 150A
● Collector reverse current: 150A
● Collector dissipation: 690W
● Base current: 9A
● Surge collector reverse current: 1500A
How it use in the work (machine, daily life),
As mentioned above these are advanced type that are used in application of higher grade. So these are used in circuits which are not commonly used such as which are used in electrical appliances or instrument of industrial grade. For example:
● Inverters
● Servo Drives
● DC Motor Controller
● Welding Machines