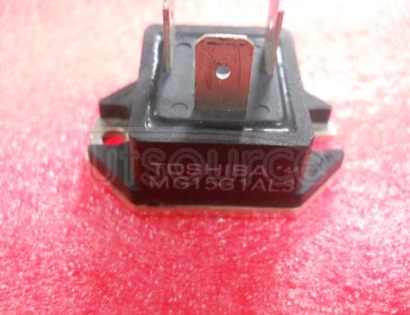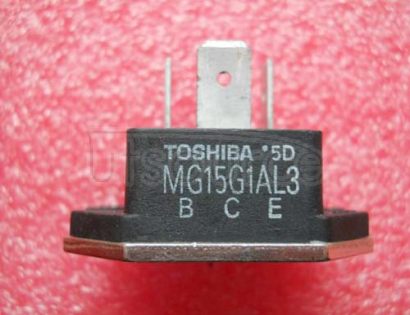 MG15G1AL3
Utsource certified used parts
Stock Status:15746
Minimum:1
≥1:
US $8.0298
US $7.54801
≥5:
US $7.80675
US $7.33834
≥10:
US $7.36065
US $6.91901
≥20:
US $7.1376
US $6.70934
≥50:
US $6.91455
US $6.49968
≥100:
US $6.6915
US $6.29001
≥200:
US $6.46845
US $6.08034
≥500:
US $6.33462
US $5.95454
≥1000:
US $6.2454
US $5.87068
Inquiry
Utsource certified used parts provide the following guarantees
1. Utsource will conduct a comprehensive inspection of the parts to remove fakes, including but not limited to appearance inspection.
2. Some parts are tested by machine.
3. Utsource certified parts can be returned and refunded unconditionally within 60 days.
Introduction
The MG15G1AL3 module is a 600V 15A electronic device manufactured by TOSHIBA, This electronic device is a current operated device whereby a large current ( IC ) can flow freely through the device between the collector and the emitter terminals when the MG15G1AL3 transistor is switched "fully-ON" . However, this only happens when a small biasing current ( IP ) flows into the base terminal of the MG15G1AL3 transistor at the same time thus allowing the Base to act as a kind of current control input
The first important thing to bear in mind when using a MG15G1AL3 transistor, is to use a current limiting resistor at the base. Because higher base currents will damage the module. From the datasheet the maximum collector current is 15A and the corresponding gain (hFE or β) is given.
Features
· The collector of the MG15G1AL3 is isolated from the case
· Has a built in free-wheeling diode
· High current DC gain: hFE= (100 min) (Ic=15A)
· Low saturation voltage: VCE(SAT) = 2V max
· High speed: tF = 2μs
Application:
· Amplifying circuit applications usually have MG15G1AL3 transistors in them.
· They are also used in high frequency applications.
· The MG15G1AL3 Transistor are also present in some classic amplifiers and even in some of the 'push-pull' amplifiers.
· They are also used in the temperature sensing devices and motor control.
· These MG15G1AL3 transistors are also used as a switch.
· Most of the logarithm converters consist of MG15G1AL3 transistors.